Awwwwwwwww thumbelina. I want to make her now. Add that to the Halloween list along with Megara, Sailor Mercury, Ragnarok Online, & Rogue (X-MEN FTW). oh dear. Her wig would have to be three wigs though because her ponytail is soo thick. ;[

I'm starting off little.

and then work up to the big stuff. costume-wise. i'll also drink coffee to make me not take a nap. lol

HMM. I did some today and hopefully, I can do more tomorrow. I want to finish the pants (aka find them), wrist bands (50% atm), & start the sandals tomorrow. The sandals shouldn't take long since most of it will be foam.

FAN EXPO WILL BE FUN BECAUSE LIKE.. IT'S MY HOME CON. My favourite con. 2004 was the best year and I haven't had that much fun since, but I think I will this time since I plan on hanging out A LOTTTTTT for once. T_T

Holly Summers:
- new shorts
- garter belt (I'm actually confused on how to do this T_T)
- REMAKE PEGLEG <- very hard. I'm going to attempt making a cast out of my own leg and then making a newspaper version. ahhh. I could go to christine's and have her commission them, but I don't want to spend anymore money. ;_;
- add the closure missing on grenade belt (just wondering howtf to do that)
- fix how the vest attaches (The thing I bought was too small, so I have to go get moreee)
- fix straps (mainly the top ones holding the vest together.. they're missing one, but I probably won't bother because no one will notice except me)
- paint trim on vest
- buy new grenades + paint/finish painting
- paint army print

FN Sokka/Wang Fire:
- fix beard (fit + cut)
- belt (velcro) 96%
- collar (gold) 95%
- pants 75% (would be done if I knew where I put them lawl)
- wristband 50%
- sandals
- armbands (buy)
maybe: $$ sword (probably not)

Maybe
Water Tribe Sokka:
- new shirt minus collar
- boots
- boot covers

or

Eart Kingdom Sokka:
- allllllll of it minus choker, wig, and socks (I'm pretending he's breaking the law by wearing socksxsandals, but I don't think he is). it's a bunch of rectangles and straight lines, so there isn't much to pattern. It will make my urge to use my sewing machine happy.

And if I finish those:

Porygon Pokemon Gijinka:


- cut wig
- buy thigh highs + dye
- make dress
- LICK BLUE CANDY RING/POPSICLE FOR BLUE TONGUE.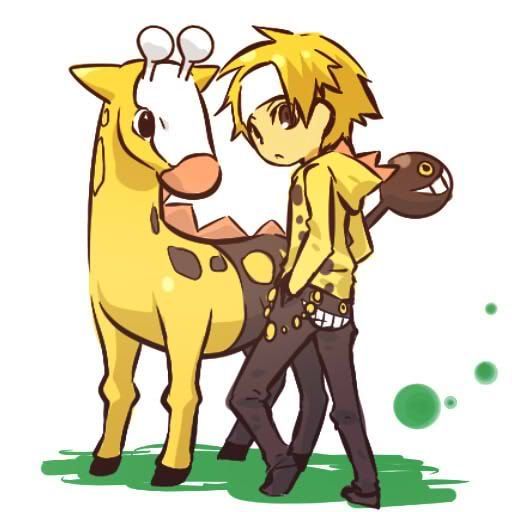 Though this one is tempting because I get a face on my butt, but Porygon is so cute. :( And it'll be a half-assed-day-before-the-con cosplay. :)

I'm going to try my very god damn best to finish all the Sokka crap before I go back to work (or the day of), so I can work on Holly alone. I have to. :\

Though I wonder if I should bother with a second Sokka because I'd rather wear Fire Nation and Wang Fire for a long period of time and the makeup is too expensive, so I want to avoid putting it on more than once (touchup maybe). Plus, that means I'll do a gijinka fo sho.